SubhaanAllah...
My account has been reset by Golden Chase Administrator for withdrawal sum is more than 2 times more than the deposit.
*** Terjemahan Bahasa Indonesia ***
SubhaanAllah... Account saya di-reset sama adminnya Golden Chase, gara-gara total withdraw saya lebih dari dua kali lipat dari total deposit.
Gold... Gold... Please don't go...
Photo by saveup.com
I lost all dwarfs, purchase balances, cash out balances, and payment points. The admin of this game is going greedy and unbelievable. It is sad.
Below is the last updates (23 August 2014).
Read "
The New Rules
" here.
*** Terjemahan Bahasa Indonesia ***
Semua dwarf, purchase balances, cash out balances, dan payment points hilang. Admin game ini mulai serakah dan sulit dipercaya. Menyedihkan ya... Berikut ini merupakan update terakhirnya per tanggal 23 Agustus 2014. Baca "Peraturan Terbaru" di link ini.
Release New Support Tickets System
Congratulation! Finally, Golden Chase has their own support tickets system. Each Golden Chase's user can directly ask and sent issues regarding their problems. The support ticket can be reached by follow this link:
support.goldenchase.net
.
*** Terjemahan Bahasa Indonesia ***
Sistem Tiket Support Terbaru
Selamat Admin! Akhirnya meluncurkan sistem pelayanan terbaru, yaitu tiket support. Setiap user Golden Chase bisa menghubungi admin dan staffs secara langsung dan melayangkan keluhan-keluhan selama bergabung dengan Golden Chase. Caranya klik link: support.goldenchase.net.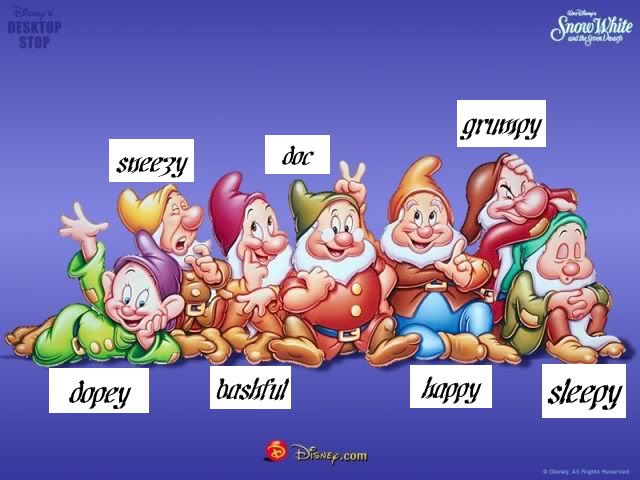 Dwarfs is dead. They are gone...
Photo by photobucket.com
Automatically Reset Account And Dwarfs Die
Because of many emails from users and to prolong the lifetime of the game they have changed game's rules. Users who cash in more than 2 times the sum that was invested in the game and haven't active referrals their accounts was reset according to the game's terms and conditions art. 3.2.1.
*** Terjemahan Bahasa Indonesia ***
Otomatis Akun Di-reset Dan Dwarf Bisa Mati
Karena banyak banget email dari user dan umur Golden Chase yang mulai tua, mereka mengganti peraturannya. Bagi siapa saja, yaitu user yang sudah payout dua kali lipat dari jumlah depositnya dan gak punya referral aktif, maka akun mereka akan dikembalikan ke titik awal, sesuai dengan syarat dan ketentuan Golden Chase pada poin 3.2.1.
According to art. 3.2.1. of the Game's Terms and Conditions:
Member agrees that, all inventories, like gold for purchases or cash out and all types of dwarfs, will be deleted if the withdrawal sum is 2 times more than a deposit.
*** Terjemahan Bahasa Indonesia ***
Merujuk Syarat dan Ketentuan Game pada poin 3.2.1. yaitu: Member menyetujui bahwa, semua inventori yang dimiliki, seperti Gold baik purchase maupun cash out, dan semua tipe dwarfs, akan dihapus jika total payout mencapai dua kali lipa atau lebih dari jumlah deposit.
For example, you deposited 1000 USD. For now, you have withdrawal sum 1500 USD and you decided to invest another deposit of 3000 USD. Thus, the measure of withdrawal sum is 8000 USD, not 2000 USD ((1000USD + 3000USD)*2) and etc.
*** Terjemahan Bahasa Indonesia ***
Contohnya, kamu deposit 1000 USD. Sejak adanya peraturan baru ini, kamu menyiasatinya dengan withdraw sebanyak 1500 USD, lalu kamu invest 3000 USD. Jadi, total withdraw yang bisa kamu peroleh adalah 8000 USD, bukan 2000 USD. Hitungannya adalah ((1000USD + 3000USD)*2), dan begitu seterusnya.
Thus, all inventories automatically will be reset until payout amounts reach 8000 USD. In case, you are not going to reinvest to the game.
SubhaanAllah...
It hard to believe, but it happens.
*** Terjemahan Bahasa Indonesia ***
Akan tetapi, semua inventory akan di-reset kalau jumlah payout mencapai 8000 USD. Hanya dan hanya jika, kamu gak invest lagi. SubhaanAllah... Sulit dipercaya, tapi ini nyata.
Okay! What is your rules?
Photo by lifehack.org
Payment Point Dwarfs Are Deleted
If you remember this rule: "
Each dwarf gives different quantity of crystals, and the more expensive he is, the more crystals he will get. You can hire any number of dwarf, they don't die, don't disappear and will be mining crystals constantly.
"
*** Terjemahan Bahasa Indonesia ***
Dwarf Penghasil Payment Point Dihilangkan
Ingat gak ada aturan berikut ini: "Setiap dwarf menghasilkan kuantitas kristal berbeda-beda, dan semakin mahal dwarfnya, makin banyak perolehan kristalnya. Pekerjakan dwarf sebanyak-banyaknya, mereka gak bakalan mati, gak akan kabur, dan kerja rodi ngumpulin kristal."
And begin from this morning, dwarfs can die easily, instantly. Beside that, all Payment Point Dwarfs and Snow White are deleted from the game.
*** Terjemahan Bahasa Indonesia ***
Mulai pagi ini, dwarf bisa mati, seketika. Di samping itu, semua tipe dwarf yang menghasilkan payment point dan Snow White dihilangkan dari game.
Users who purchased Payment Point Dwarfs and still don't cash out more than 2 times the sum that was invested in the game, please, contact them using their new tickets support system and they will back gold to your purchase balance.
*** Terjemahan Bahasa Indonesia ***
User yang sebelumnya membeli dwarf penghasil payment point dan belum payout sebanyak dua kali lipat dibandingkan jumlah deposit, silakan kontak admin melalui sistem tiket support, dan mereka akan memberikan kompensasi berupa gold di purchase balance.
Referral Program
Photo by startworknow.com
Get Payment Point From Referrals Only
Scam alert!
I have just make an investment through Payeer, but I didn't get any single payment point. This is because the new rules. All payment point can be received only if my referrals are invested.
*** Terjemahan Bahasa Indonesia ***
Payment Point Hanya Bisa Diperoleh Dari Referral
Tanda-tanda scam! Saya baru saja investasi lewat Payeer, tapi saya gak dapet payment point sama sekali. Ini semua gara-gara aturan baru. Semua payment point bisa diperoleh hanya dan hanya jika referral saya melakukan investasi.
Do you want to invest to help me for withdraw?
*** Terjemahan Bahasa Indonesia ***
Jadi referral saya dan invest ya?
New Features, New Languages, And Forum Will Be Back Soon
Let's guess, the new design that will admin make for the site.
*** Terjemahan Bahasa Indonesia ***
Fitur Baru, Bahasa Baru, Dan Forum Aktif Lagi
Tebak! Kira-kira kayak apa ya disain baru Golden Chase?
Whatever the design is, I hope the new features will be good for me and others users. After release Chinese language, now Golden Chase will be release Polish and Romanian languages in a few days.
*** Terjemahan Bahasa Indonesia ***
Gimanapun disainnya, saya harap fitur-fitur baru Golden Chase gak mengecewakan saya dan user lainnya. Setelah diluncurkannya terjemahan dalam Bahasa Cina, beberapa hari lagi Golden Chase siap menyediakan Bahasa Polandia dan Romania.
And so, all users can meet again in forum which will be restored next week.
*** Terjemahan Bahasa Indonesia ***
Dan, semua user bisa kumpul lagi di forum yang akan mulai aktif minggu depan.
Are you interesting? Just join my team by click
Golden Chase Team
.
*** Terjemahan Bahasa Indonesia ***
Tertarik gak? Daftar yuk, gabung dalam tim saya. Klik Golden Chase Team.